Posavje – Slovenian land of castles
Posavje is well known for its picturesque castles. Every single one of them is unique for its unforgettable castle experience, from lush castle gardens and beautiful courtyard to exquisite culinary, exceptional architecture, art, rich history and events.
Let the castles of Posavje enchant you.
Sevnica Castle
Sevnica castle is special for its imposing location. The castle itself rises above the old town and offers a luxurious view on Sava valley below. Today, the medieval castle of Sevnica is main cultural, historical, political and protocol facility in the municipality of Sevnica. At the same time it is the centre for many cultural events and offers unique castle experience for all generations. A special feature of the castle is its Wine Shop and wine cellar of locally and widely well-known Modra frankinja, which is located in the castle villa above the castle vineyard. Every year Festival Modre frankinje is held there to honour Slovene autochthonous species, which is an unique wine and culinary event with tastings of the best Modra frankinja and selected cuisine.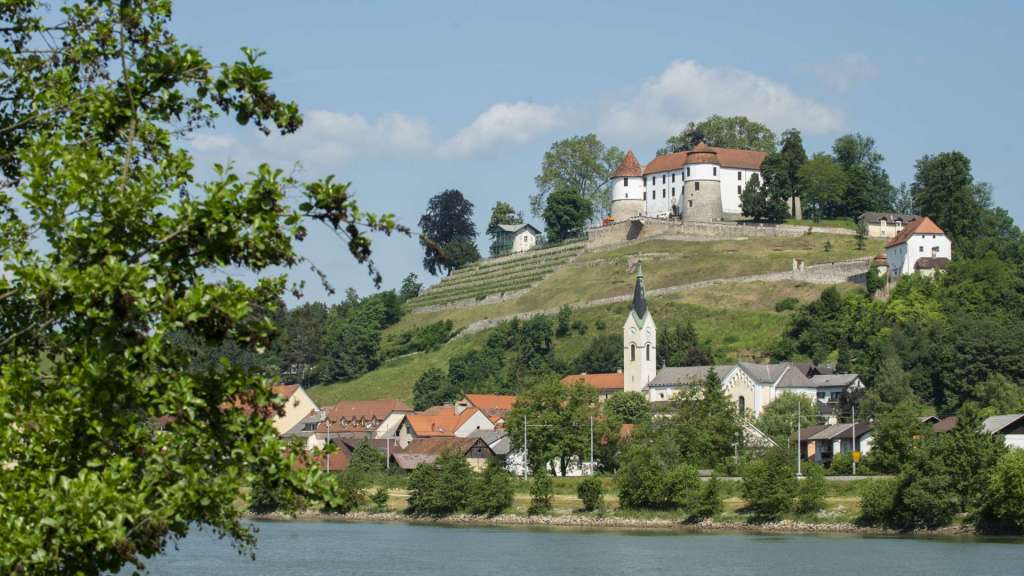 Rajhenburg Castle
Did you know that Rajhenburg Trappists were the first industrial chocolate producers in Slovenia? They produced tasty chocolate under the Imperial brand, which was granted to them by the Austrian Emperor Franz Josef I. They were the imperial suppliers of both – chocolate and liqueurs, which was the greatest recognition of quality of their products. Their products have been on the shelves all over Europe. The Castle itselfs is located on rocky prominence over the Sava River and has presided there at least since the 9th century. After the last renovation in 2012, Rajhenburg Castle received an extremely attractive image, which is complemented by museum exhibitions and programs as well as music, theatre and film performances. Among museum exhibitions there is also an important museum presentation of the life and work of Trappist, who worked in Rajhenburg between 1881 and 1947. Every year castle holds Rajhenburg Day of Chocolate and Liqueurs event, which is based on the extremely rich heritage of Trappist monks.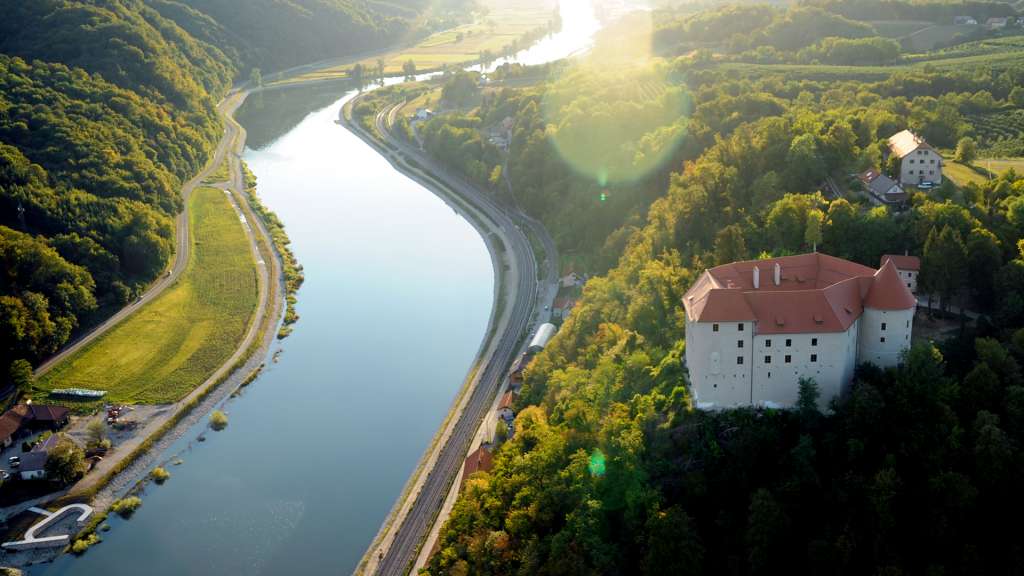 Brežice Castle – Posavje Museum of Brežice
On a hill on the left bank of river Sava, which separates Styria and Carniola, stands a mighty Renaissance castle building from the 16th century, Brežice Castle, which will enchant you with its beautiful Baroque interior. Knight's Hall is a must see at least once in your life. Just sit in it, look up at the walls and ceiling and simply enjoy in its beauty. Since 1949 the Posavje Museum in Brežice Castle has been presenting the rich heritage of the Posavje hills and plains since 1949.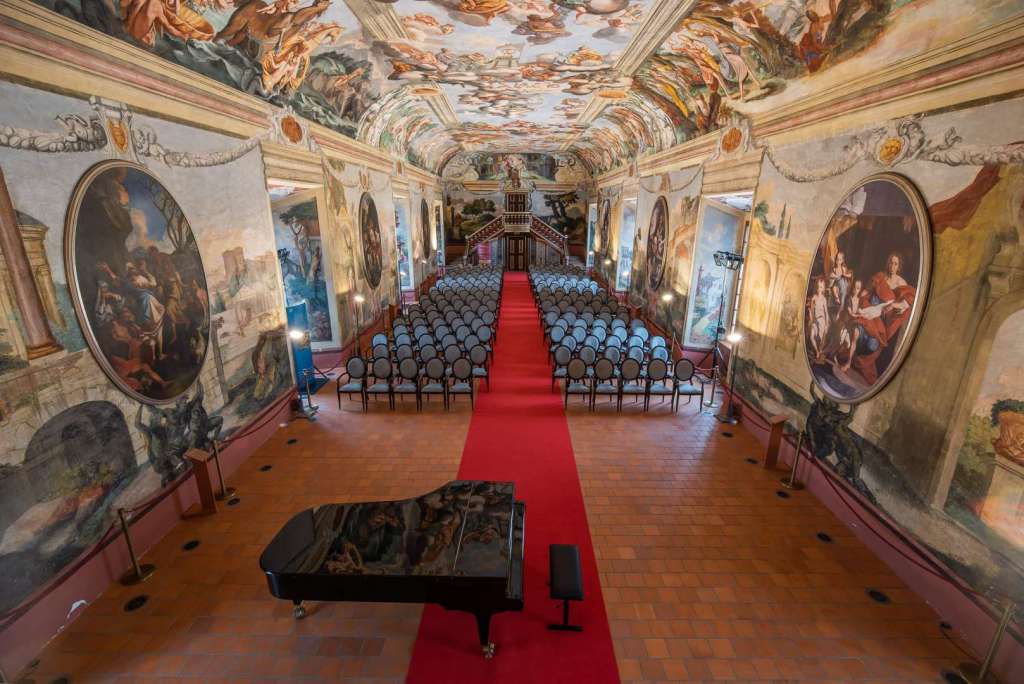 Božidar Jakac Gallery, Kostanjevica na Krki – former monastery
Where the lowland Krakow primeval forest touches hilly green Gorjanci, lies only town in Slovenia, situated on an island, Kostanjevica na Krki. This town attracts many visitors for its cultural offer, natural resources, cuisine, traditional events, and various opportunities for leisure. Not far away from the town on the island, stands mighty complex of the former Cistercian monastery, in which the Božidar Jakac Gallery was opened in 1974 in renovated premises. Today we can see many sculptural and painting permanent collections here, as well as many occasional ones. The gallery is known as one of the largest Slovenian galleries in terms of exhibition space, exhibited material and art collection.
Since 1961 the International Symposium of Sculptors Forma Viva has been held in Kostanjevica na Krki, which is considered to be the oldest active symposium in the world. From the beginning of the symposium, mora than 100 wooden sculptures were created, which are on display in the immediate vicinity of the gallery.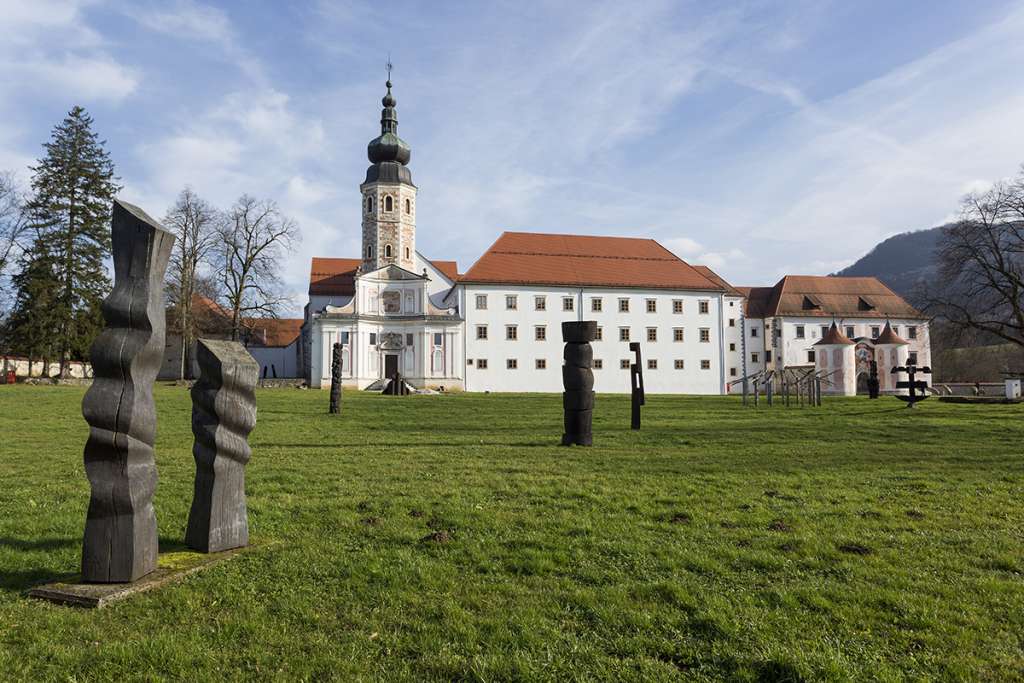 Božidar Jakac Gallery, Kostanjevica na Krki – former monastery
Mokrice Castle
The medieval castle of Mokrice proudly rises above the centuries-old forests of Gorjanci. Today the castle has been converted into a high-class boutique hotel with stylishly furnished rooms and apartments in the castle towers. The castle and its surroundings are known as the largest and highest quality park area in Slovenia. Here you will encounter the silence of the English landscape style. The park has got great botanical value, because of over 60 different tree and shrub species as old as 200 years grow here. Numerous paths lead to the castle buildings and chapels and through orchards of viljamovka all the way to the lake. The beautiful castle environment is a thoughtfully designed backdrop of a golf course that connects the past with the present.
Mokrice Castle is well known for its culinary pampering with specialities like venison and sparkling wine tasting in the castle wine shop. The castle is full of luxury and spaces marked with legends and symbolism, which speaks of some other time. Do not miss out on it.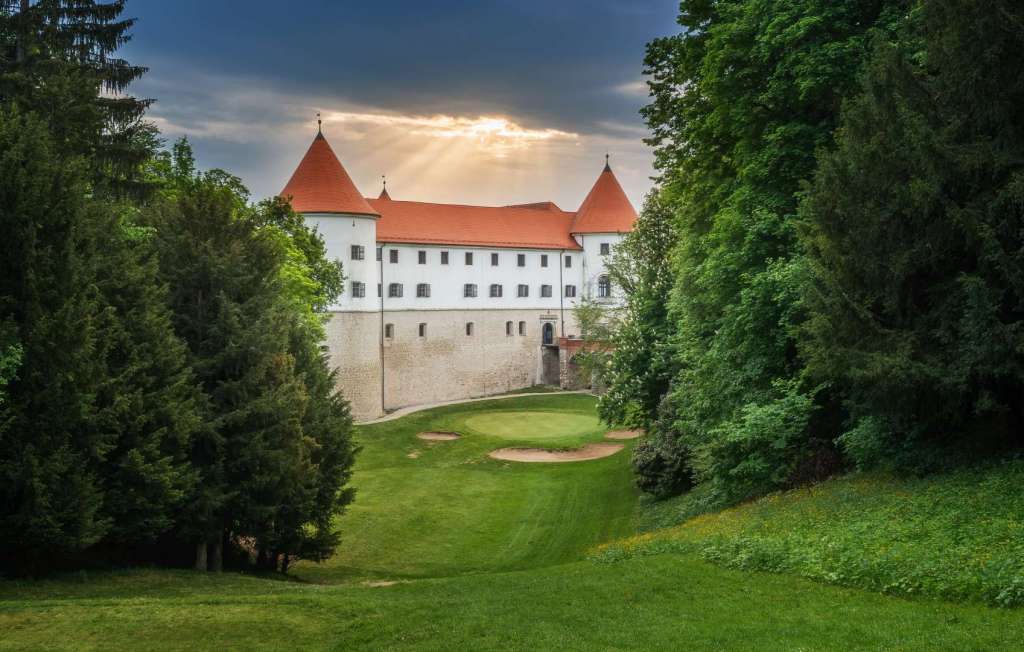 Raka Castle
In the valley of the river Krka between Novo mesto and Krško rises a mighty Renaissance castle, which is considered one of the oldest castles in Slovenia. The castle has more than 30 rooms, all furnished with authentic interiors from the 17th to 19th century. The collection includes more than 1500 pieces of furniture, paintings, sculptures, clocks, weapons…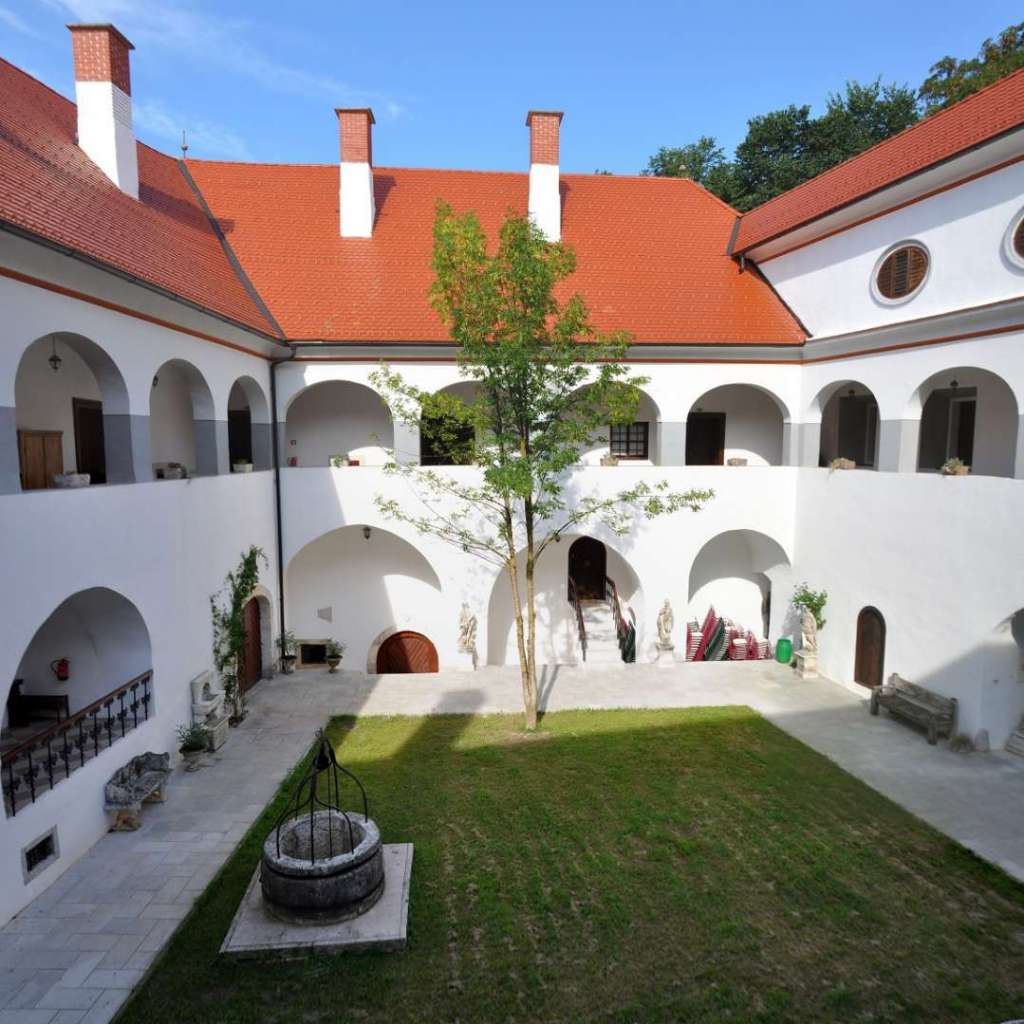 Bizeljsko castle
The medieval castle Bizeljsko stands on a rocky hill above Bizeljska vas. Today the castle is home to the Klakočar family, which has nearly 50-year tradition of viticulture and 30,000 vines of its own organic cultivation, proudly offers a varied and unique selection of excellent wines from regular harvests and all kinds of wonderful predicates. They really offer Wines for every taste and occasion.
In every year offer there is also, very rare, but nonetheless very interesting, old autochthonous variety rumeni plavec (yellow plavec). While tasting their wines in the beautiful rustically decorated castle cellar (60 seats), you will easily choose a wine for every occasion. Their wine cellar, named WISELL, has its castle door opened on weekends, holidays or by arrangement and pre-order (preferably especially for larger groups).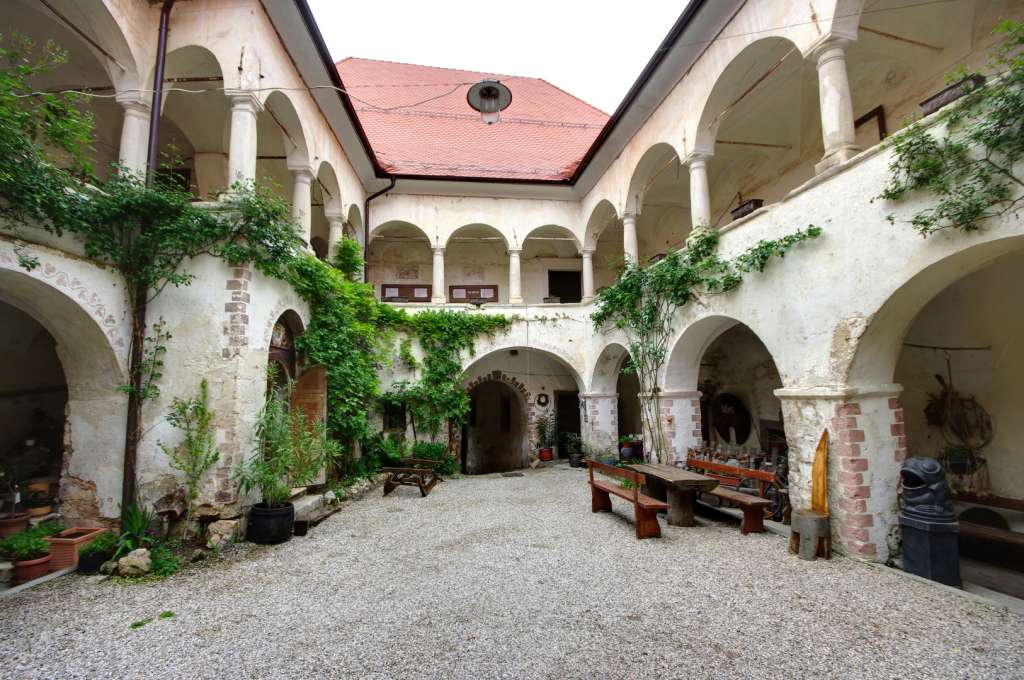 Pišece Castle
The remarkable Pišece Castle stands on a rocky mound in the middle of the forested slopes of Orlica. Next to the castle there is a beautiful English park, in which 50 meters high redwood and beautiful pond stands out. Both gives the castle quite an aristocratic feel. From the centre of town Pišece there is a footpath, which leads to the castle and runs past Pleteršnik's domačija (homestead), pond and through restored English park all the way to the castle. If you are thinking of visiting the highest peak of the Municipality of Brežice, you shouldn't miss out on a visit to this beautiful castle.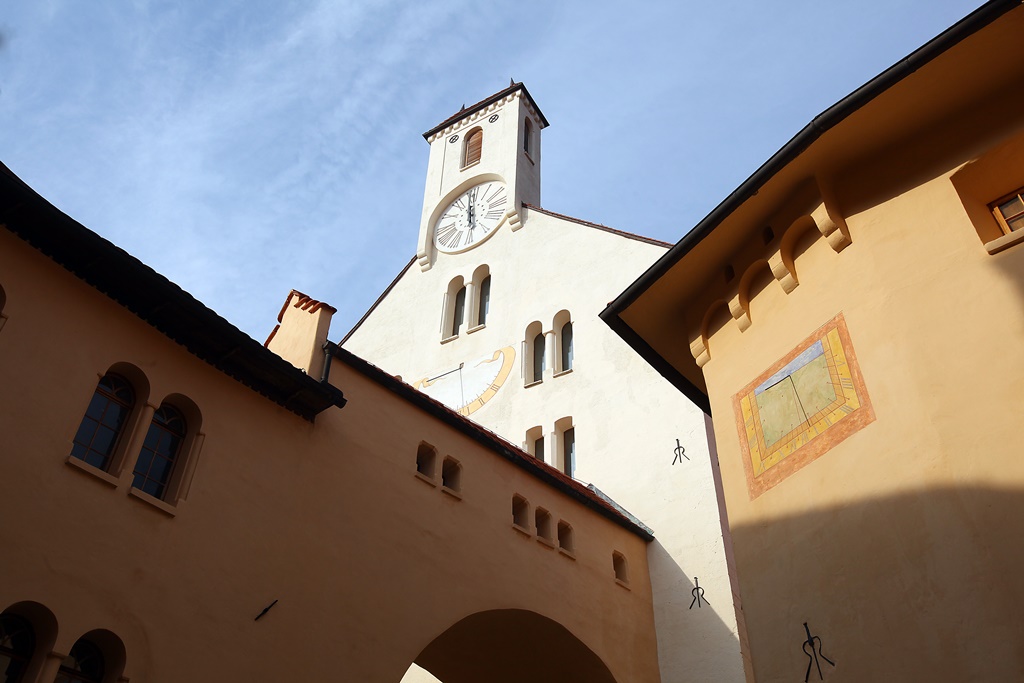 Podsreda Castle
Among the beech forests of Orlica stands »the most of a castle of all the castles in Slovenia«, the medieval castle of Podsreda. The castle lives rich and full life with permanent and occasional exhibitions, music events and as a wedding venue. The castle, located in the beautiful area of Kozjansko Park, will enchant you with beautiful paintings by France Slana – one of the most famous Slovenian painters, and with a touch of really old, almost completely forgotten times of castle cuisine!